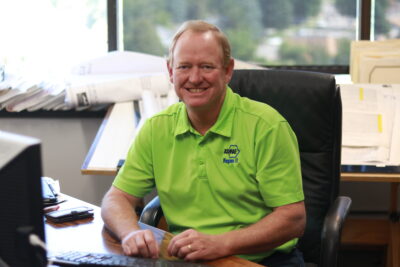 Kevin joined McGrath in 1996 and has been actively involved in the Design and Construction Management of Mechanical Systems since 1988. He graduated from Colorado State University in 1993, "GO RAMS".
Specific responsibilities have included Estimating, Design, Value Analysis and Construction Administration of mechanical systems for Commercial, Institutional and Industrial Projects. He has been a Principal at McGrath Incorporated since 2007 and currently is President-CEO.
Kevin is a member of ASHRAE and has served the local ASHRAE Chapter on the Board of Governors as well as Society Regional Vice Chair. He is a strong proponent of continuing education, K-12, STEM and student activities.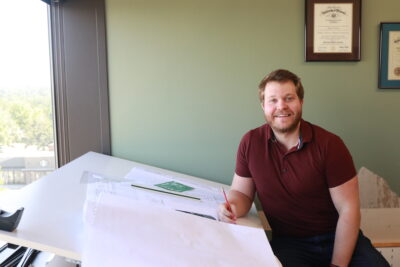 Jim joined McGrath in 2014 after passing the Fundamentals of Engineering exam in December of 2013. He graduated from the University of Missouri in December of 2012.
Since joining McGrath, he has worked on numerous projects stretching across the extensively diverse field that Mechanical Engineering has become.
As primarily a Design Engineer, his areas of work include Central Plants, High-rise Office Buildings, Medical and Pharmaceutical Facilities, Educational Buildings, Hospitality, Residential structures, and Restaurants.
Jim has been a member of ASHRAE and ASME since 2016, and is a strong advocate for an ever-growing STEM field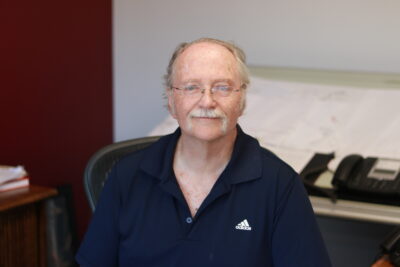 Forrest joined McGrath in February of 1994 and has been involved in the design, specification, and construction management of plumbing systems, medical gas, process piping systems and fire protection since 1982.
Current responsibilities include plumbing design, specifications, management, estimating, value analysis of plumbing and medical gas systems for commercial, institutional, and industrial projects.
Forrest has an associate degree in architectural technology from CCD and certified in plumbing design (CPD) from the American Society of Plumbing Engineers. His experience includes k-12 school, colleges, high rise buildings, industrial process facilities, laboratories, hospitals, and extensive commercial building retrofit experience. Forrest is a member of American Society of Plumbing Engineers (ASPE) and has served as president for Denver area chapter, member of society's education committee, region 4 chairman of data book chapter 32 – plumbing systems for health care facilities.